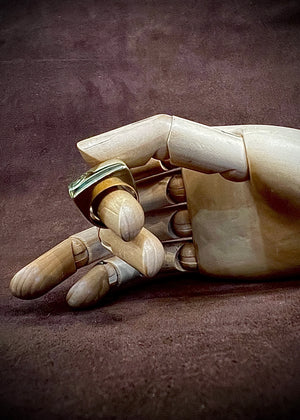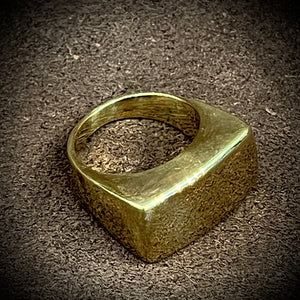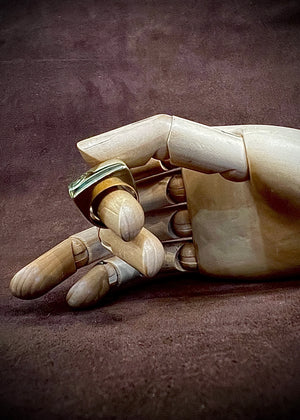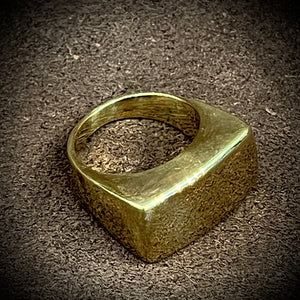 On Sale
RTH BRASS RING - SOLID BLOCK
SOLID BLOCK
A statement piece that looks great on any finger on any day.

Our solid brass rings are custom made in Mexico for RTH. We love brass and all of its natural properties. These rings are polished as we embrace and appreciate the aging process. Since they are not sealed, they can leave a green ring mark on your finger. If you wear a piece for a longer period of time your body will adapt and the green tinge will stop.
If you want to avoid the "green tinge", here is a stylists secret 
-paint the inside of your ring with clear nail polish. You can apply nail polish to any part of the ring that touches your finger.
-leave the painted ring on a flat surface to dry for at least 20 minutes, or until the nail polish is completely dry.
-wear it well
-apply the clear nail polish as needed.