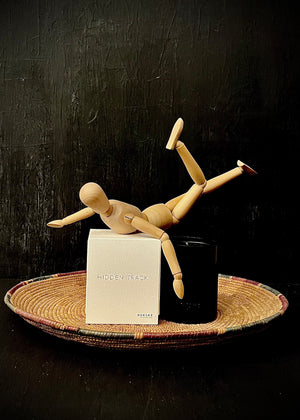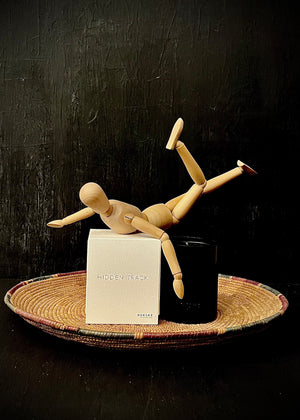 On Sale
RUKSKE CANDLE - HIDDEN TRACK
RUKSKE our favorite new candles especially as we spend more time at home. the scent blends are super special enhancing the mood in any room.
HIDDEN TRACK: Frankincense, Sandalwood and vanilla are met with light notes of Jasmine and Grapefruit. This scintillating  aroma of nutmeg and Cedar wood dries down to a heavenly sugar musk. The hidden track is always the best one on the record and with these notes, you're going to want to try this RUKSKE hit. 
Top:  Grapefruit, Nutmeg, Frankincense, Cypress
Middle:  Jasmine, Sandalwood, Patchouli, Cedarwood
Base:  Vanilla, Sugar, Musk 
Hand poured, rich, ebony wax, curated fragrance, in one jet black, lustrous glass vessel.
Soy Coconut Paraffin Wax Blend
50 hours to burn
Burn Responsibility
- Trim your wick to 0.5cm before each use.
- We know the fragrances are irresistible but only burn for 3 hours at a time
- Balance is everything. Keep your wick centered.
Simply follow these tips for a clean burn and your dark and delightful vessel should stay perfectly intact.